COMMUNITY HEALTH UPDATE
COVID-19/CORONAVIRUS
SEPTEMBER 2020 COVID-19 at Wittenberg Village
* RESIDENTS WHO HAD TESTED POSITIVE FOR COVID-19
August 22, 2020
​
Today, we were informed that one associate who works within the culinary department for independent living has tested positive for COVID-19. The associate last worked this past Tuesday, 8/18. The return to work procedure and timing for associates who test positive for COVID-19 follows Lake County Health Department guidance and Wittenberg Village policy.
At this time, to exercise increased precautions, we are temporarily suspending all on-campus, outdoor visits until further notice.
At Wittenberg Village, we will continue to follow the strict guidelines for senior living communities as directed by the U.S. Center for Disease Control (CDC) and Indiana State Department of Health (ISDH) to protect our residents, patients and team members:
Limit visitation to scheduled outdoor visits in designated, supervised locations and certain compassionate care situations, such as end of life residents (All on-campus visitation is currently suspended until further notice)

Restrict all volunteers and non-essential health care personnel (e.g., barbers)

Cancel communal dining

Implement active screening of residents and health care personnel for fever and respiratory symptoms

Implement universal masking for all associates and external caregivers
We know, especially during these trying times, these restrictions are incredibly difficult for everyone. We do appreciate your partnership in helping Wittenberg Village to vigilantly navigate the challenges of COVID-19. Thank you so much for your continued prayers, support and understanding.
July 7, 2020
​
Wittenberg Village is pleased to share details with you regarding expanded outdoor, on-campus visits with family and friends.
Jackie Calarie, our Resident Life Director, will be coordinating visits as we have done with our skype/window visits.
Please schedule a visit by calling Jackie at (219) 661-3308 or email Jackie.Calarie@lulife.org.
Outdoor Visits:
Outdoor Visitation will begin on Monday, July 13.

Hours are as follows: M, T, Th, F, Sa, Su 10:00 am - 2:00 pm and Wednesday 2:00 pm - 6:00 pm

Visit sessions are 30 minutes

All parties must complete screening process and wear masks

If guests fell ill, please cancel visit

No more than 5 guests at a time

Outdoor visits must practice 6 foot social distancing
Wittenberg Village is also re-implementing Beauty Shop services. Appointments will be one person at a time. We are finalizing a schedule for our beauticians and will share further detail, when available.
June 26, 2020
​
At Wittenberg Village, our top priority is taking care of residents, their families and our associates. As you are aware, we have actively implemented protocols as set forth by the U.S. Center for Disease Control (CDC) and Indiana State Department of Health (ISDH) to protect our residents, patients and team members.
This past week, all Wittenberg Village associates were tested for COVID-19. Today, we began receiving results from those tests. One associate from the care team within our healthcare center has tested positive for COVID-19. At the time of testing this associate was asymptomatic. They last worked June 25. The return to work procedure and timing for associates who test positive for COVID-19 follows guidance from the Lake County Health Department, CDC and Wittenberg Village policy.
April 13, 2020
​
As of today (4/13), we are sad to report a resident who is no longer residing at Hearthstone Assisted Living at Wittenberg Village tested positive for COVID-19. Assisted living residents, and associates who serve there, may have had contact with this individual.
2020 TOTAL CASES of COVID-19 at Wittenberg Village
* RESIDENTS WHO HAD TESTED POSITIVE FOR COVID-19
Respecting the people lost to COVID-19, the incredible lives they lived and the relationships they held close is paramount at Wittenberg Village. Please join in the full acknowledgment that these are people we love. Too many lives have been forever altered, even lost, in this global battle against COVID-19.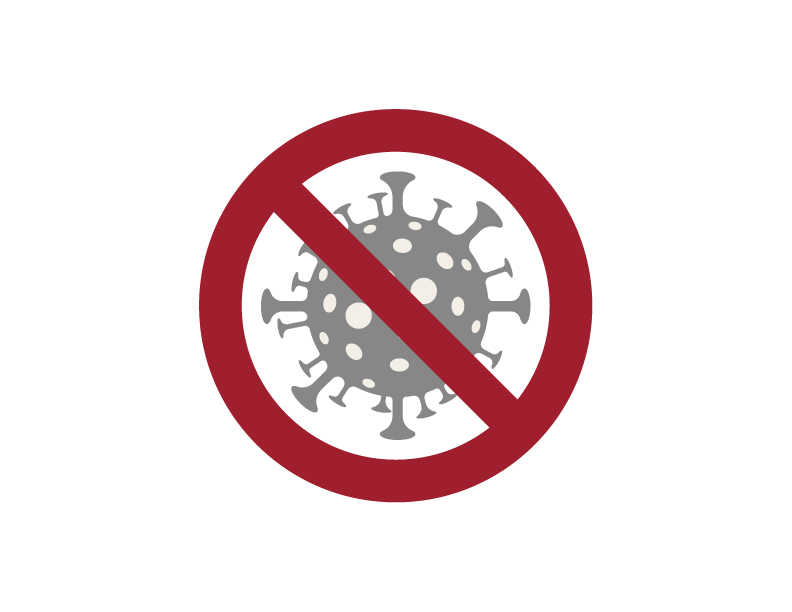 COMMUNITY HEALTH UPDATE:
Wittenberg Village is currently accepting new residents and patients with advanced screening, recommended by the Center for Disease Control (CDC), in place.
​
ATTENTION VISITORS:
In an effort to protect our residents, staff and patients we are asking for your help.
• At this time, visits are limited to medically necessary visits only.
Please consider sending a "Thinking of You" e-greeting.
We are also utilizing Facetime and other creative ways to connect families.
Please call if you're interested in learning more.
​
• Within healthcare environments at Wittenberg Village (assisted living, memory care and healthcare center), we cannot accept food deliveries from the extended community, including restaurants.
​
• If you have questions or concerns regarding COVID-19, please call Greg Morris, Wittenberg Village Executive Director at (219) 661-3301.
​
SALES AND MARKETING EVENTS AND TOURS:
Prospect events and tours for those interested in Wittenberg Village have been canceled until further notice. For more information about residential and healthcare options at Wittenberg Village, please call (219) 663-3860.
​
THANK YOU
We'd like to share a very special "thank you" to community partners who have donated Personal Protective Equipment (PPE), such as masks, to supplement our important inventory. Your contributions toward the safety and health of our care associates, as well as the residents and patients we serve, are truly appreciated. If your business would like to join in this effort, please contact Carla Montgomery at Carla.Montgomery@lulife.org.
​
- Community Partners across Lutheran Life Communities
​
WITTENBERG VILLAGE COMMUNITY HEALTH HOTLINE - CALL (219) 661-3394
​